"Member Spotlight"
Posted almost 4 years ago by Douglas Cole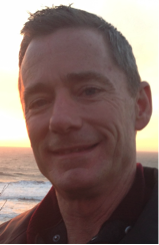 Although the year isn't quite over, the Board and Committee Chairs are busy planning for another successful year for the Greater Chicago INS Chapter. One of the goals for the coming year is to start publishing a monthly "Member Spotlight" on our website. As we only meet quarterly, it's difficult to get to know each other and develop a strong network. It's our hope that through featuring a different member every month, we will know each other better and continue to strengthen our Chapter! We also felt it was most appropriate that we start with the Board Members and Committee Chairs. So, I'll be leading this month by putting the spotlight on me!
I've been an RN for 27 years. I went to Nursing School in Dayton, OH. (Where I was born, raised and lived until 2000) Upon graduation from nursing school, I started working in Critical Care. After spending a number of years in ICU, I was presented with an opportunity to start a home infusion team for the hospitals home care agency and home infusion pharmacy. That was where I connected with INS many years ago.
In 2000, I was recruited by CareFusion (known as Alaris at that time) where I worked for almost 12 years in a number of positions supporting the "Alaris System Infusion Device" through the many changes as IV pumps became "smart" and wireless. In 2011, an opportunity presented for me to come to Fresenius Kabi to be part of the team bringing their infusion pump through FDA approval, launch to the US market and sold in US hospitals. After 3 years, I am proud to say that is accomplished! I have recently left that position and am taking a little break and deep breath while I look for what is next for my career.
I am also the proud Father of my son Dustin and daughter Danielle. They have given me the greatest gift I've ever known - my 4 grand boys! (Ages 2, 3, 4 and 6) They all live in Ohio so when not working, I try to visit them as often as I can. In my spare time, I enjoy cooking, wine, travel, and playing the harp. I also volunteer with Common Threads as much as time allows.
As I mentioned above, I recently made a decision to end my work with Fresenius Kabi. When I started that position, I relocated to Chicago from Northern California where I had lived for 12 years. I have decided to relocate back there. So, this is somewhat of a "Farwell Spotlight"! I will of course be in communication with Josie Rhoades as she steps up early to become the Chapter President. I am committed to supporting the chapter in any way possible remotely from CA.
I will be posting a separate "Year End Review" to share all we've accomplished this past year and outline all the plans for 2015. Thanks to all of our members and those who "follow" us on our website for your support of our Chapter and your dedication to our specialty of Infusion Therapy. I also want to offer an "extra big thank you" to those of you who have been serving on the Board Member or a Chairing one of our committees. Nothing would have been possible without your hard work and dedication.
I hope each of you have a wonderful Thanksgiving and Holiday Season.
Best,
Doug Cole, Chapter President